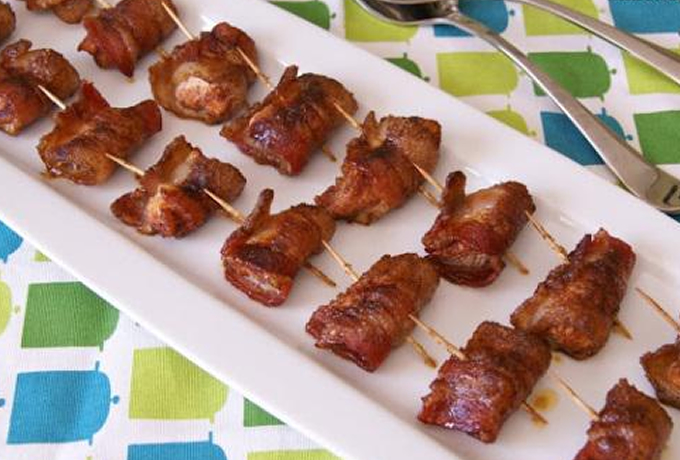 Bacon Wrapped Chicken Bites
2015-11-25 14:11:25
Nutrition Facts
Amount Per Serving
* Percent Daily Values are based on a 2,000 calorie diet. Your Daily Values may be higher or lower depending on your calorie needs.
Ingredients
8 chicken tenders, flattened and cut in half
Two 3-oz packages cream cheese, softened
1 jalapeno pepper, seeded and finely chopped
16 slices bacon
Instructions
1. Preheat the oven to 400 degrees F.
2. Top each piece of chicken with 1 teaspoon cream cheese and 1/4 teaspoon chopped jalapeno.
3. Roll up each filling-covered chicken piece and wrap with 1 slice of bacon, securing with a toothpick.
4. Transfer to a baking sheet (use parchment
paper for easy cleanup) and place in the oven
for 20 minutes, turning halfway through.
Chicken Farmers of Nova Scotia http://nschicken.com/